Cuba Gooding Jr. and Jackson Browne talk about Bovet 1822 and the art of time
Every September, the world's biggest movie stars gather for the Toronto International Film Festival. And while there's plenty of celebrity schmoozing and red carpet moments, at the end of the day, the Festival is about celebrating artistic expression and creativity.
At this year's Toronto International Film Festival (TIFF), Watchonista had the opportunity to attend the 9th annual Artists for Peace and Justice (APJ) Festival Gala as guests oftitle sponsor Bovet 1822. Held at the Art Gallery of Ontario, guests included APJ co-founder and Academy Award Winning director Paul Haggis, fellow Oscar recipient actor Cuba Gooding Jr., actor/director Ben Stiller and Rock and Roll Hall of Fame inductee Jackson Browne. In a room full of such incredible talents, we had to get their take on the artistry that goes into haute horology.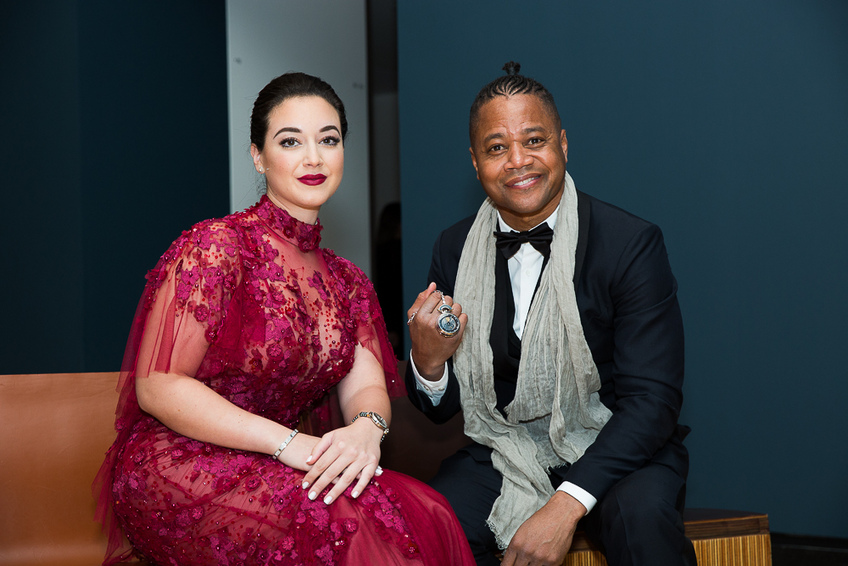 Audrey Raffy & Cuba Gooding Jr.
"For me, the value of a watch is not the price but the story,"
As an actor, telling stories is the biggest part of the job description. For Cuba Gooding Jr., it's also important when it comes to watch collecting. "I have about 35 watches," says Gooding Jr. "Most gifts from family and friends." Gooding Jr. is exactly the high energy, passionate person you'd expect him to be. He is invested in each timepiece in his collection because each marks a milestone in his personal life and professional career. Asked if he was ever tempted to downsize, he says he couldn't. "For me, the value of a watch is not the price but the story," he says. "They are part of my history."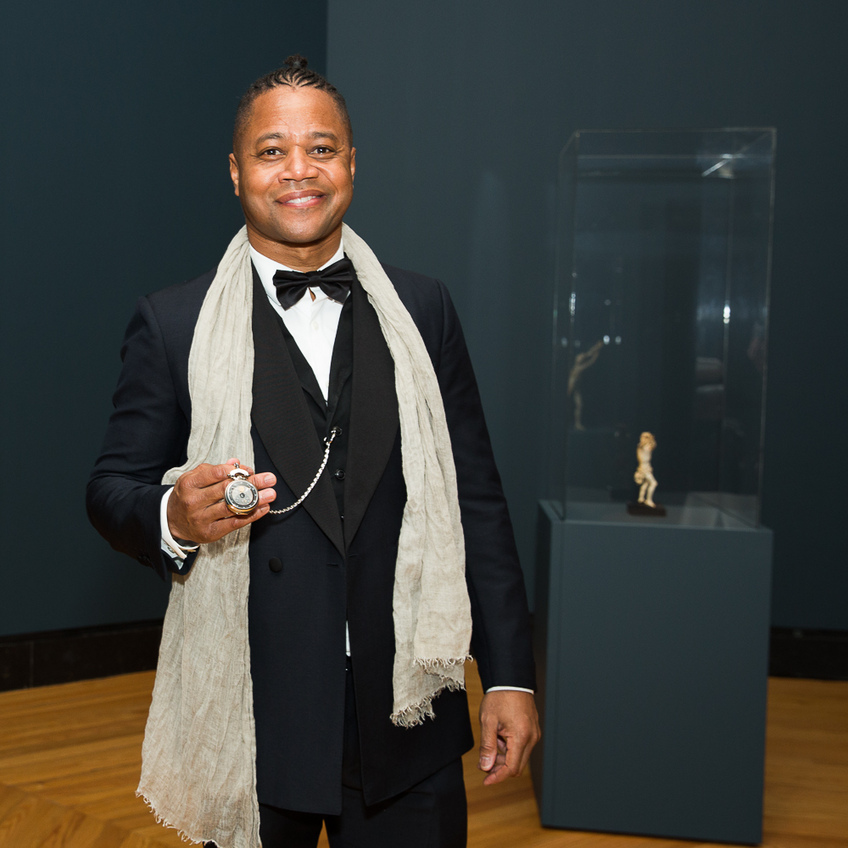 Cuba Gooding Junior with his BOVET Fleurier Jumping Hour timepiece
Style-wise, Gooding Jr. is all about the future. Dressed in a three-piece suit, he sported a white gold Bovet Fleurier Jumping Hour attached to a chain. "I'm bringing the pocket watch back!"
Man of the Hour
The APJ Festival Gala honored the legendary singer/songwriter Jackson Browne with the 2017 Peace and Justice Activism Award. Bovet 1822 presented Browne with a hand crafted Amadeo Fleurier 43 Meteorite watch.
Browne is funny, charming and extremely open about his history with watches. "I used to have a collection," he jokes, "but I sort of swore off watches because I didn't want to know what time it was." As a lifelong environmental and social justice activist, Browne admits that he has conflicted feelings about luxury goods, but as an artist he has much respect and admiration for the craft and creativity that goes into high end timepieces. "It's a most beautiful watch made of umpteen hours of craftsmanship," he says, "And it has meteorite on it."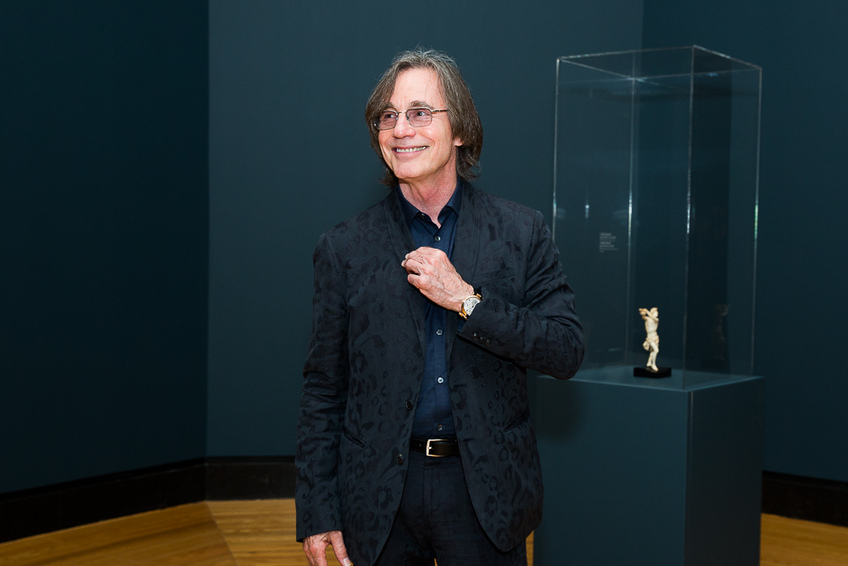 Jackson Browne presented with the BOVET Amadeo Fleurier timepiece
As an APJAdvisory Board Member, Browne is also a fan of the brand's commitment to the cause. "I'm proud of having this watch and proud of the work Bovet is doing," he says. "They've put in a million dollars and I've personally seen that money in action."
Time to Serve
The goal of APJ is able to give 100 percent of every dollar raised directly to supporting health, dignity, and education initiatives in Haiti. "It's great to be associated with a charity that gets dollars to the ground," says Gooding Jr.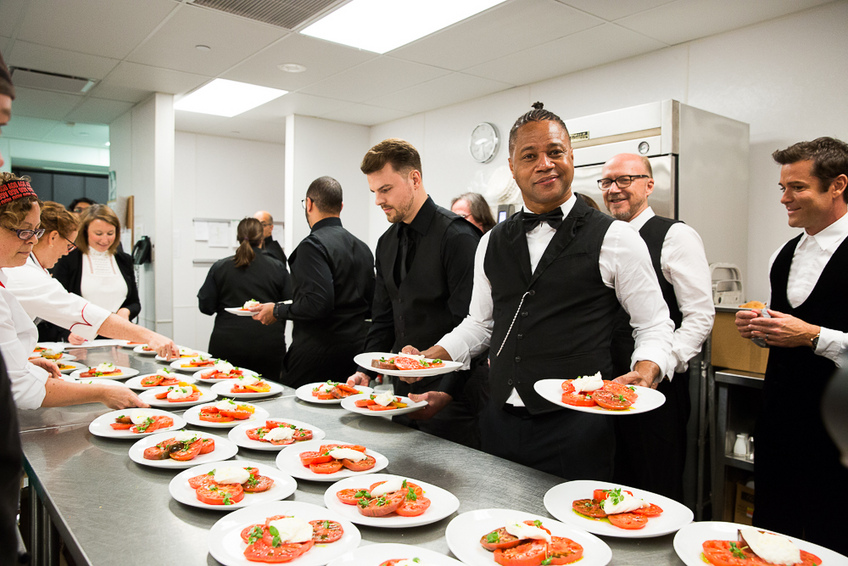 Cuba Gooding Jr. in the kitchen
In 2013, Bovet 1822 owner Pascal Raffy pledged an official, long-term partnership between his company and APJ, and has contributed $1 million of support annually for five years, for a total of $5 million to date. While Raffy was unable to attend the Festival Gala, his daughter was Audrey represented the company (wearing her namesake Miss Audrey watch).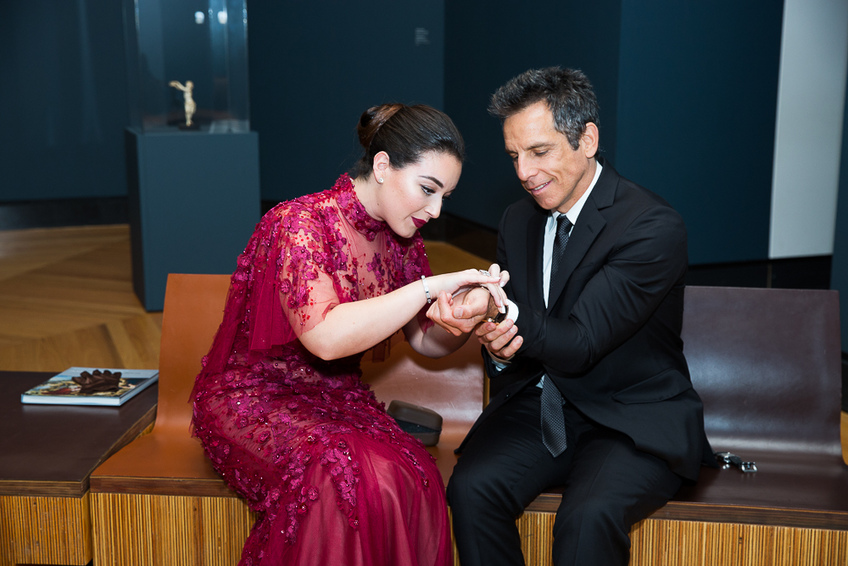 Audrey Raffy presents Ben Stiller with the BOVET Amadeo Fleurier timepiece
The Raffy's believe that even in these tempestuous times, art is not a frivolous thing. They believe artists play a role in giving a voice to and empowering young people and supporting the next generation of Haitian leaders.
Audrey passed on this message from her father, who was in Miami, unable to travel because of Hurricane Irma. "Today in Toronto, BOVET's commitment alongside Artists for Peace and Justice is stronger than ever and I am proud to exclusively devote BOVET's charity endeavors to the poorest and most deserving youth."
Artists for Peace and Justice : https://www.apjnow.org/
By
Rhonda Riche
,
Editor-At-Large
Bovet's first time exhibiting at SIHH was clearly exceptional, the brand added a whole new level of transparency to their 2019 collection. Here, we go...
By
Benjamin Teisseire
,
Contributor
Once more, the haute horology independent Maison BOVET asserts its specificity with new exceptional timepieces which take us on a journey between useful...